Kate asked for pics - so, that's what I did. Got out there before it got too dark, snapped some photos of things I have been working on, walaah.
EDITED: I AGAIN forgot to reduce the size of the pic on my camera, so, if you want to see what I am REAllY focusing on in the pics, you'll have to click on the pic itself, otherwise, you might thing I am a REALLY bad photographer. I ain't the greatest, but - really - I'm not THAT bad!!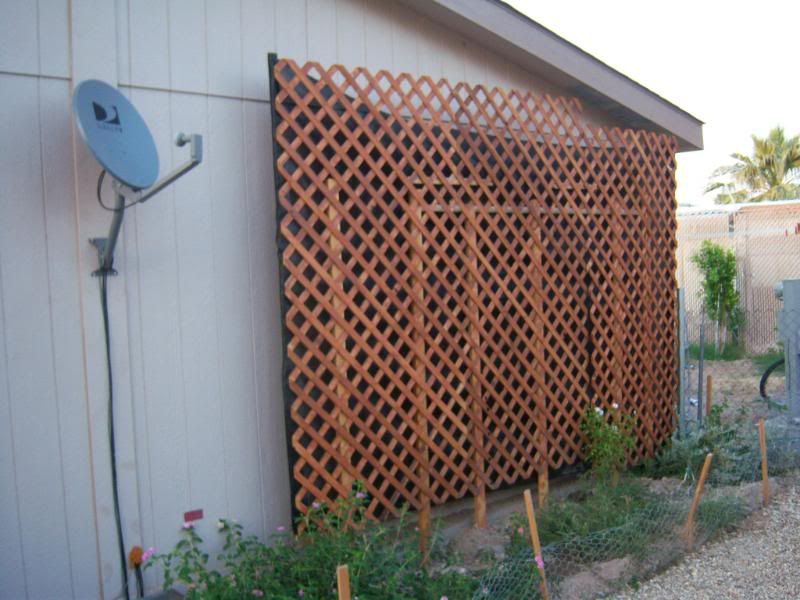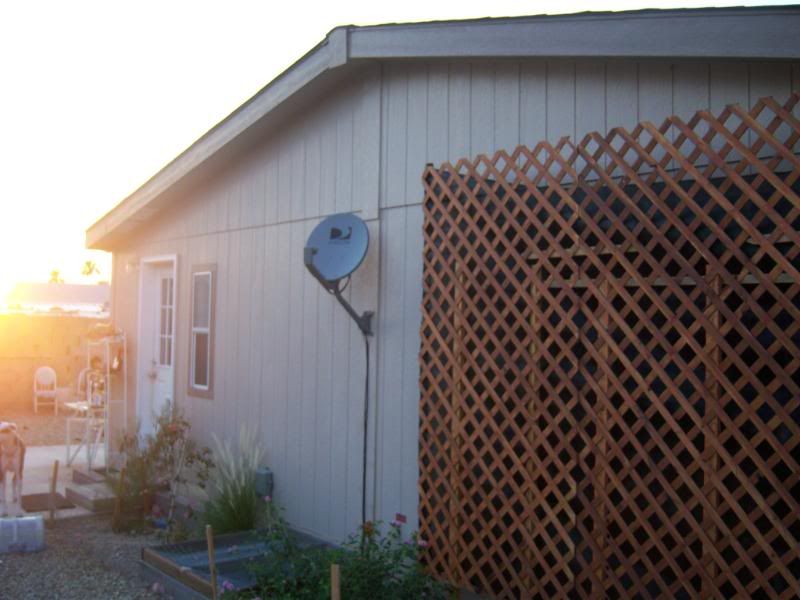 The Trellis Project.
I put the third trellis up today - it's the farthest on the left - and then had to slide behind that panel of trellises to put in "equalizers" I'll call them. That is simply little strips of wood that I screwed onto the trellises from behind to make the trellises all line up together. You should be able to see the sunshade stuff I put behind it as well. The top is sagging down - another project, another day. Probably tomorrow. I still have to put up 3 more of them. I have one more right now, would have to buy the other 2. Money is tight, not sure I'm going to do it. I will have to work around the satellite dish and the bathroom window if I ever get that far with it.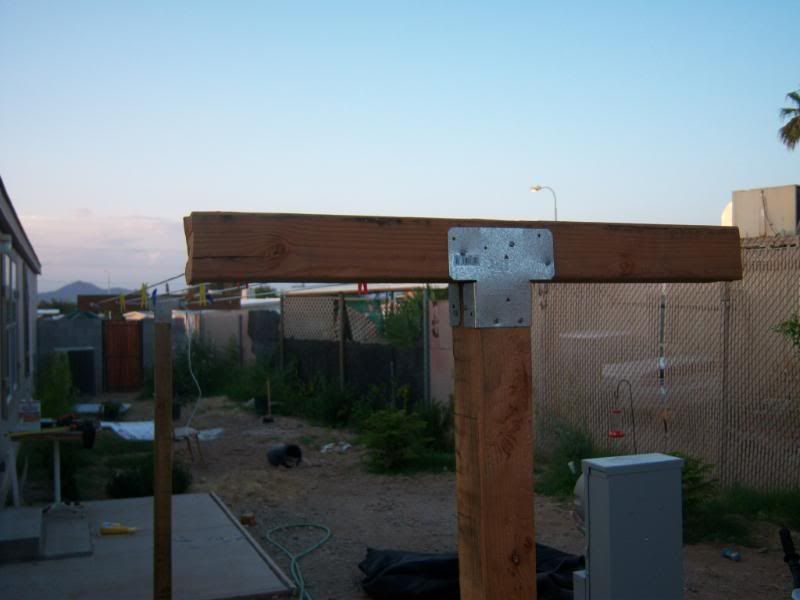 Laundry Trees.
This project is all but finished. I just need to buy another line to give it 6 lines wide of clothes hanging euphoria. It's VERY sturdy - you could load it up with wet comforters and it wouldn't budge the wood, which is cemented into the ground.
Behind that "stuff" is a sliding glass door. I had to stack up chairs as I made a mistake - I needed to put huge flat washers on the screw heads. A good windy day came and the styrofoam just ripped itself over the head of the screws. I forgot about that today at Home Depot. Anyway, the difference in here - where I'm sitting which is right next to the sliding glass doors, is QUITE palpable. The material over the foam looks much better - I think anyway - than just having styrofoam with ugly writing all over it.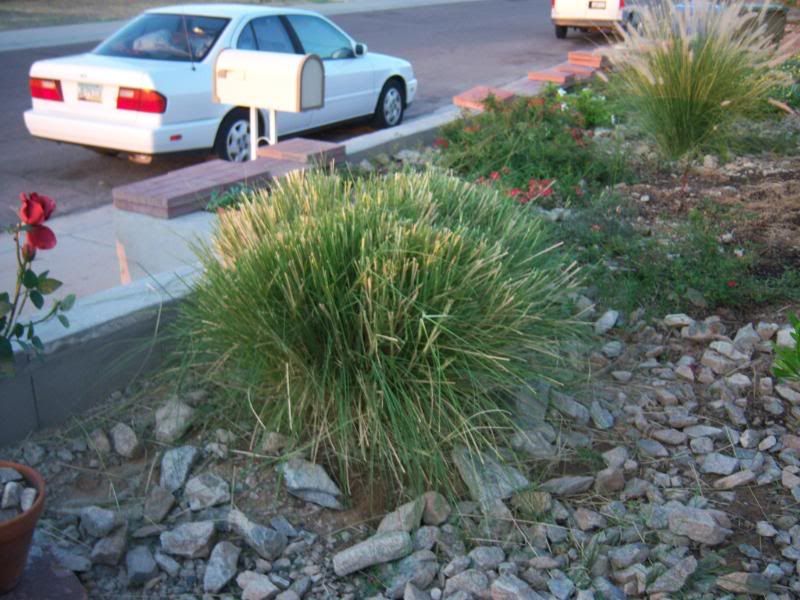 That's the front yard, and today, I cut that grass array down to what you see there. It was too high, it was all dying - it's just a normal phase in the cycle to cut it back and let the grass grow out again. I spend quite a lot of time working on that front yard today, still more to go. The white car is Mimi's the "newest" tenant - though soon, hopefully, she won't be referred to that as I will have someone else in Mary's room.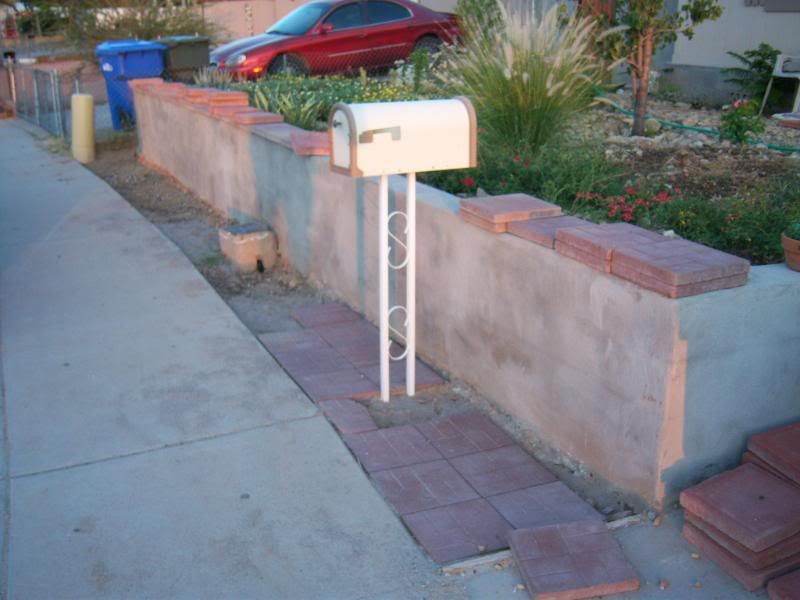 This is the paver project out front. Mary had had stacked - pavers and bags of sand - on the sidewalk of all places. I dumped the sand into the area being worked on and started installing more pavers. Picked up where Mary left off. I need several more bags of sand to finish that project, which is basically stalled right now until I get some more. Mary wrote in her complaint to the city that I had bags of cement and construction materials stored out front. Obviously, the work is being done, and since it's started, I fully intend on buying whatever sand I need to get the job finished. I do NOT need Mary to do everything around here, it was just a big help. Frankly, my expenses will be reduced significantly without her presence and her extreme leanings towards waste in terms of electricity and water.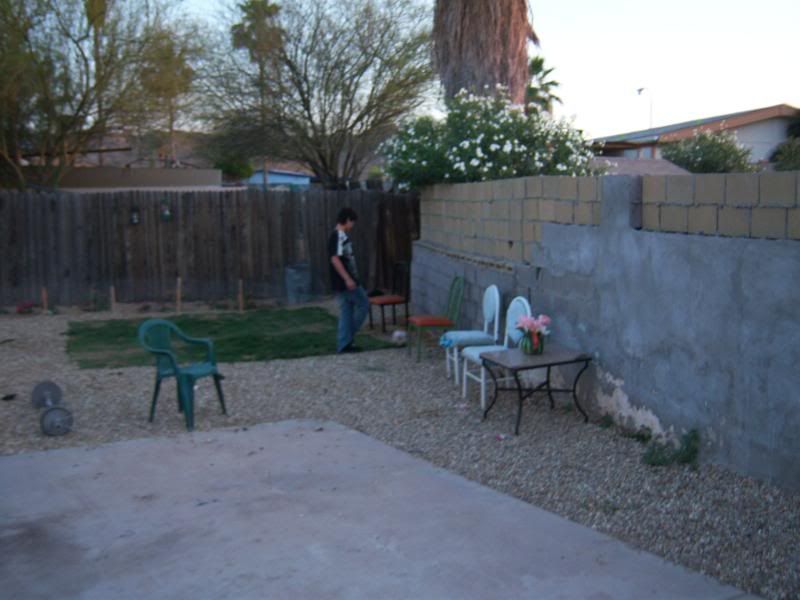 Michael - has been acting strange for several hours now. He said he's bored. I doubted it. Hormones raging, there are other things on that kid's mind. His girlfriend - lol - broke up with him. Reason? He's totally consumed by video games. I believe he's rethinking that position as male hormones decide FOR him what's important in life and what is not.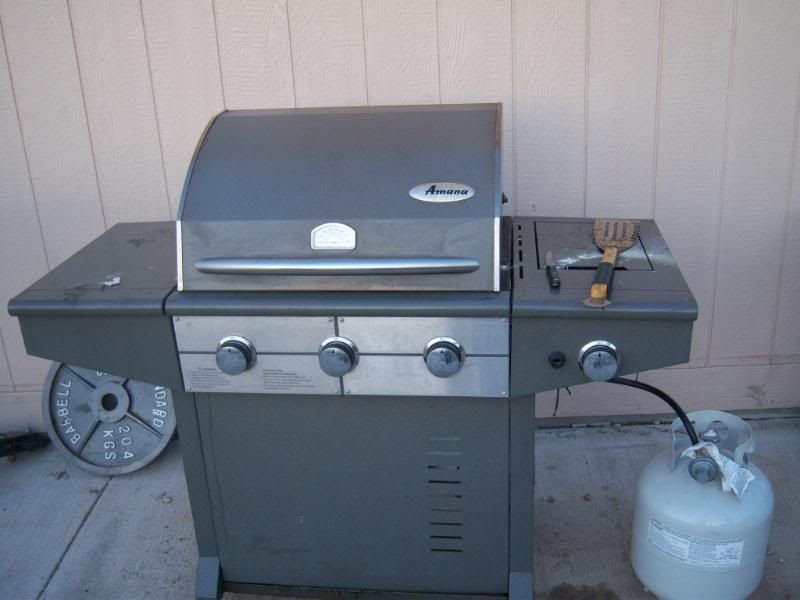 I know you're going to have a hard time believing this, but this photo actually shows the center of the universe. The Hubbard has nothing on this pic. This is the clearest photo ever obtained of the origins of the universe, our galaxy, and earth. Called "The Grill", there hasn't been anything discovered that has any more signifigance - The Lord Is Good, cause' He caused this thing to be created. Thank you, Lord!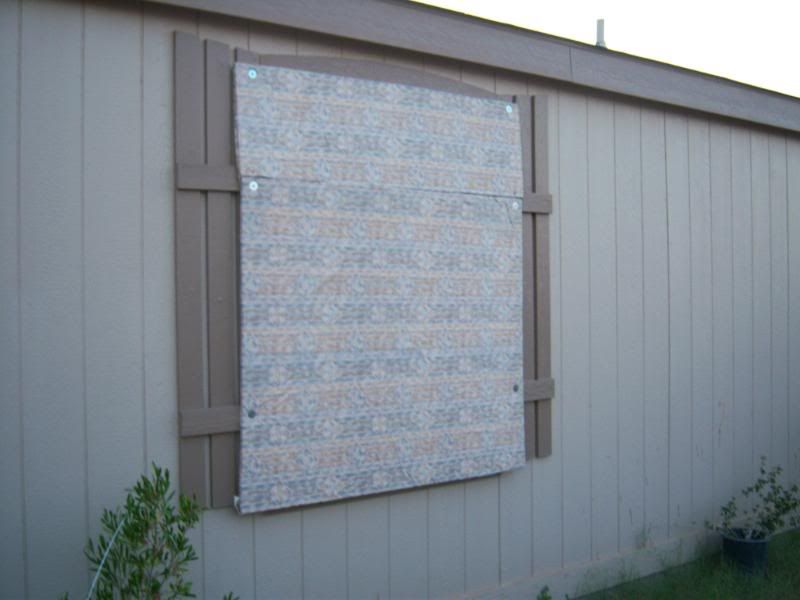 Mimi's room, this used to be the window/room of Mary's first room. It gets warm in there in the morning, Mimi wanted the window covered up. I started and completed this project today.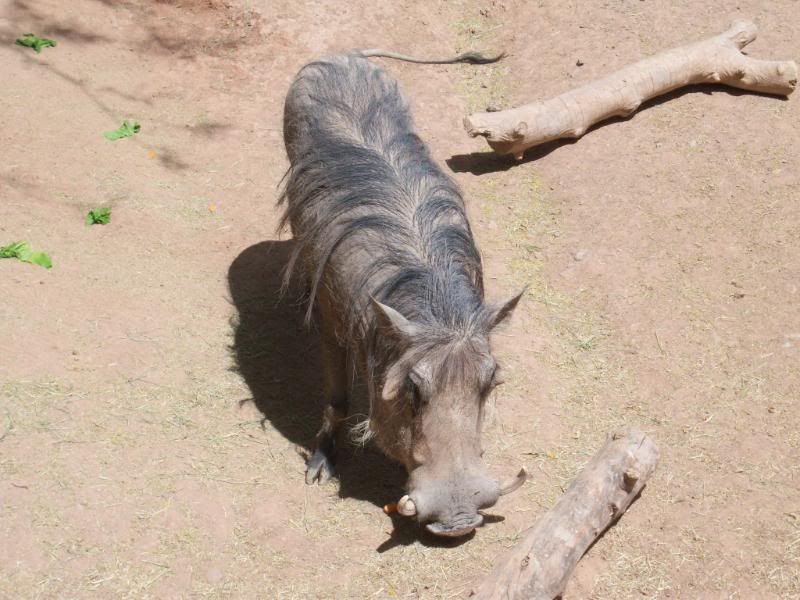 This is one of my tenants.
NO, take that back, this is a photo of the zoo trip a while back. I could have sworn when I glanced at that photo that it was on of my prior tenants, though............................